3 balls of Berroco Plume FX: one ball black with bright metallics, one ball bright red, one ball purple and pink mix. Each 80 yards, 79% Polyester, 15% Rayon, 6% Nylon, great for mixing with another yarn for a fancy scarf, hat, or other project.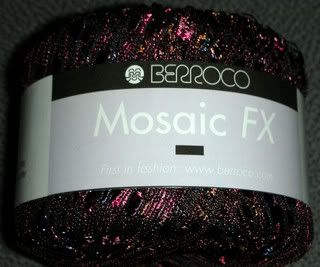 1 ball of Berroco Mosaic FX in Black with pinks and purples. This is a railroad yarn that works well with other "FX" yarns or to add accent to any other yarn (78 yards, 100% nylon)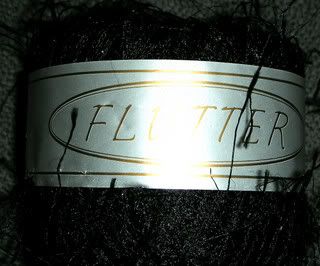 1 Ball Knitting Fever Flutter, in black. Another carry-along yarn that would work well to jazz up a scarf or other project (75 yards, polyester)
Price: $15 for all five, includes shipping
Terms: PayPal
Posted by:
Deb
If you're interested,
email me
.